Study: Analyzing the Cybersecurity Hygiene of Ransomware Victims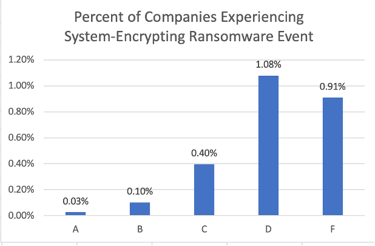 Do companies that experience a ransomware event have poor cybersecurity hygiene? Or is the quality of cybersecurity hygiene not a factor in the frequency of ransomware events?
We analyzed over 600 ransomware events to determine the cybersecurity hygiene of organizations at the time of ransomware detonation and which security factors (such as web encryption, app security, email security, etc.) were commonly seen as gaps in firms impacted by these events.
See the results of our exclusive analysis now!
Download Now
Follow us for the latest insights