Report: 33 Percent of Companies Expose Unsafe Network Services to the Internet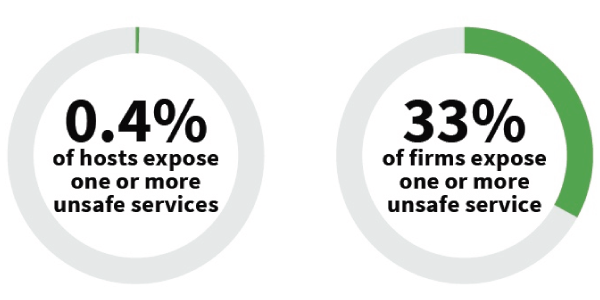 In this report, we'll examine the prevalence of unsafe network services leveraging data from RiskRecon, which conducts scans of internet-facing hosts and the services they're running. The dataset includes millions of hosts across 40,000 commercial and public institutions—not home PCs and personal websites. Without tipping our hand, you might find it surprising what these organizations, which are responsible for protecting sensitive data, expose to the Internet for all to see. Perhaps even more importantly, we also look at whether these services forebode other, more inherently risky, security issues across the networks of the organizations in this analysis.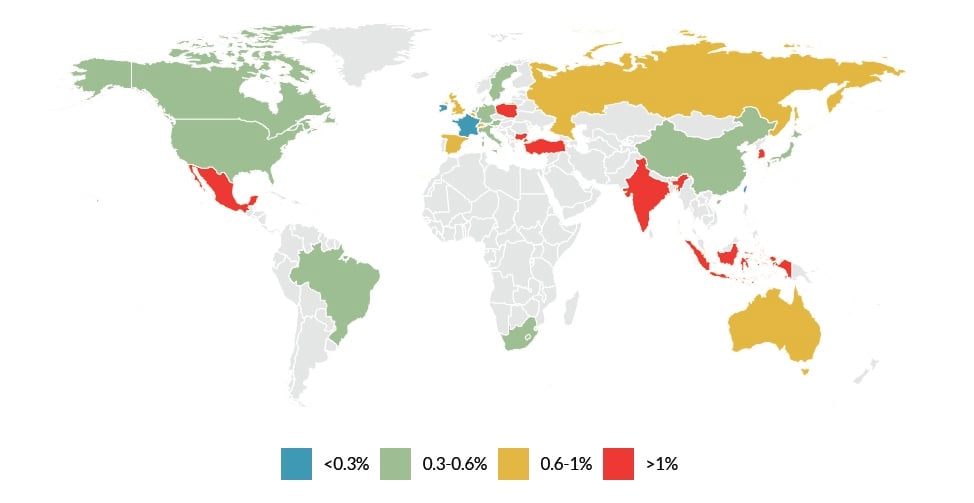 A vast array of services form the underpinnings of enterprise network architectures that move and store data, enable administration of systems, and foster accessibility between entities. Though necessary in the era of digital transformation, such services arguably offer the most direct and tenuous pathways to an organization's critical assets. Attackers know this well and are quick to leverage promiscuous network services to undermine a firm's cybersecurity posture.
In the report we breakdown:
The percentage of firms exposing unsafe services by industry & the percentage of hosts exposing unsafe services by country
A correlation of firms with unsafe services in their environment to other security issues
How your organization can utilize the findings from this report to better protect itself from unsafe IT services
Download the report now to see the full findings and see how many organizations are being impacted by unsafe network services.
Download the Report
Follow us for the latest insights