RiskRecon Threat Protection
Sign up for a demo to see RiskRecon Threat Protection in action!
RiskRecon Threat Protection swiftly m
itigate
s
D
Do
S
a
ttacks
and safeguards w
eb
applications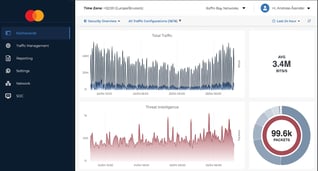 Our threat protection platform delivers a simple and effective way to mitigate a wide array of cyber attacks to keep your organizations' assets safe on an application and network level.
Plus, you can combine the services to suit your needs and they can all be monitored in real-time via a cloud-based portal. Meaning, you don't have to worry about hardware or large upfront investments.
Fill out the form to learn more about this new solution from Mastercard!
Request a Demo!
Follow us for the latest insights