Mastercard My Cyber Risk
My Cyber Risk powered by RiskRecon, is a comprehensive cybersecurity solution tailored specifically for small and medium-sized businesses (SMBs).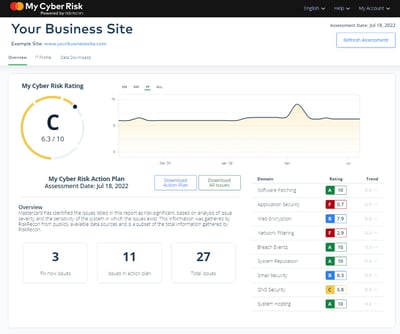 Most SMBs today are struggling to gain full visibility into the cyber threats facing their business, and lack the understanding of how to solve those issues.
My Cyber Risk gives small and medium sized businesses the insights they need to stay safe from ransomware, malware, breach events, and more, using advanced security assessments and providing detailed remediation reports.
Fill out the form to learn more about this new solution from Mastercard!
Request a Demo!
Follow us for the latest insights