New Report: Balancing Third-Party Risk
How good is the company you keep?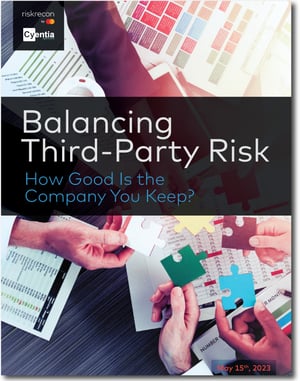 From speculating that vendors have threatening security postures to guessing that vendors have water-tight security practices, organizations make assumptions about cybersecurity too often. What does the cybersecurity standing between businesses and their vendors actually look like? In this new study, RiskRecon by Mastercard and Cyentia Institute examines security assessments across more than 50,000 B2B relationships.
Through this data, this whitepaper will illustrate:
The likelihood of your firm or a firm you are working with being involved in a breach event

How firms can be exposed to a variety of new security risks via third parties

The impact of poor assessment practices on your cybersecurity standing
Download the Report
Follow us for the latest insights