Request a Product Demonstration
Are you interested in seeing a live demonstration of the RiskRecon platform? Fill out the form to learn how you can understand and act on third-party cyber risks in real-time.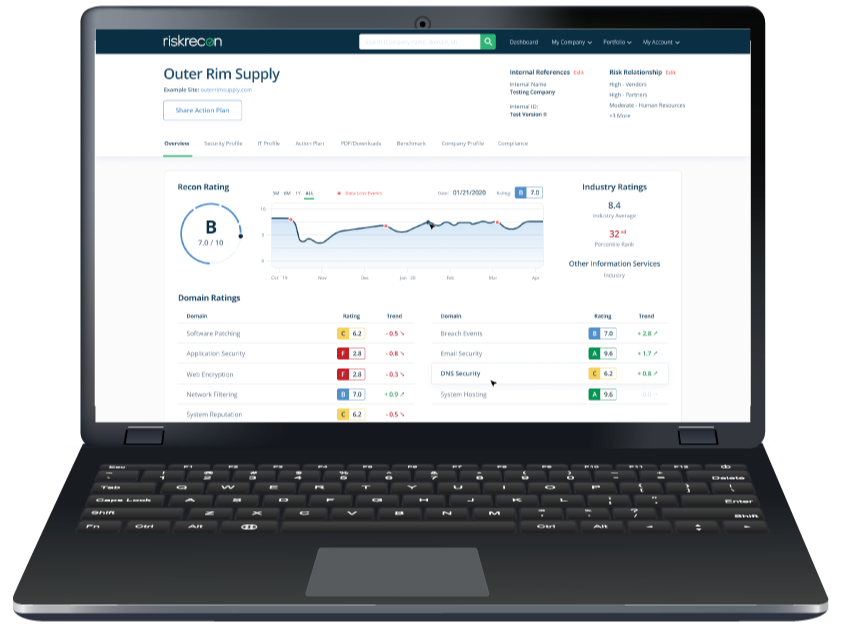 The RiskRecon platform enables teams to understand and act on their cybersecurity risk, allowing firms to monitor their own cybersecurity hygiene and the security posture of the third parties they do business with.
RiskRecon gives accurate, non-invasive visibility into a vendors' security standing and then ranks vulnerabilities in order of priority so you know which issues to tackle first. Our third-party cyber risk assessments, provide custom-built action plans so you can immediately engage with your vendors for remediation. And if a vendor's cyber risk degrades or an element falls out of policy, you'll be notified instantly.
Sign up for a live demonstration now because although you can outsource your systems & services, you cannot outsource your risk.

"RiskRecon has become a great tool for our organization to identify and assess risks in our organization and our outside vendors."
- Oct 20, 2020
Reviewer Role

Security and Risk Management

Company Size

1B - 3B USD
Read More Reviews on Gartner Peer Insights

Request a Demonstration
Follow us for the latest insights