Predicting third-party breach event frequency with RiskRecon cybersecurity ratings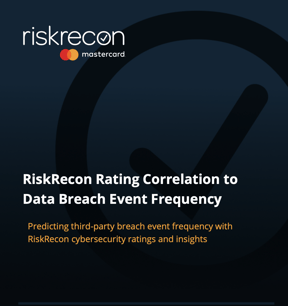 Read this new report that examines how RiskRecon's cybersecurity rating model strongly predicts the breach event frequency from companies in different rating tiers.
Learn which vendors represent the greatest risk to your organization and what you should do about it.
Download the report now to see the full findings from our study!
Download the Report
Follow us for the latest insights