Report: Digital risk factors facing healthcare institutions
According to statistics from the U.S. Dept. of Health and Human Services (HHS), 861 breaches of protected health information have been reported over the last 24 months. These numbers don't exactly offer a good prognosis of cybersecurity standing among healthcare providers.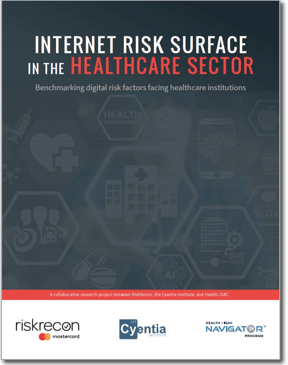 In this report, we diagnose factors contributing to this state of affairs and share important results from our research to aid those managing cyber risk in the Healthcare sector.
Key findings include:
Healthcare boasts one of the highest average rates of severe security findings.
The rate of severe security findings in the smallest providers is 3x higher than that of the largest providers.
The industry average rate of severe security exposures in critical cloud-based assets is 10x that of assets hosted on-premises.
Download the Report
Follow us for the latest insights