eBook: Get Ready to Take On Software Supply Chain Risk Management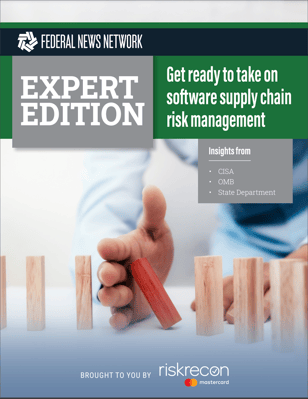 Do you have the visibility you need into your software supply chains? Ultimately, agencies will need to use a mix of tools and research to ensure they have a complete picture of the supply chains for all government-owned and run software.
All agencies must, over the next two years, hit a series of SCRM milestones outlined by the Office of Management and Budget in its fifth and final memo related to the president's executive order on improving cybersecurity.
Download this new eBook from RiskRecon and the Federal News Network which dives into the steps and practices all agencies should be taking to prepare for software supply chain risk management.
Download Now
Follow us for the latest insights