Bridging the Gap Between Your Continuous Monitoring Data and Security Questionnaires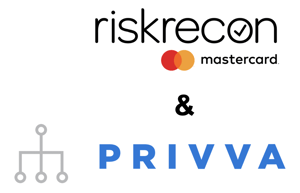 Recording Date: Tuesday, March 16, 2021
Featured Speakers:
Ishan Girdhar, CEO, Privva

Jon Ehret, VP of Strategy & Risk, RiskRecon
Validating responses from vendors continues to be a major challenge for companies conducting third-party risk assessments. Security questionnaires alone are not enough.

Join third-party risk experts from RiskRecon and Privva for an interactive discussion as we examine the impact of mapping continuous monitoring data to your assessment questionnaires. You'll hear and see, through a live demonstration, how we are partnering together to offer clients a more comprehensive vendor risk management program – reducing the time it takes your team to review and remediate vendor assessments.
Learn more about Privva: https://www.privva.com/
Watch the Recording
By clicking submit, you are agreeing to be contacted by Privva and RiskRecon.